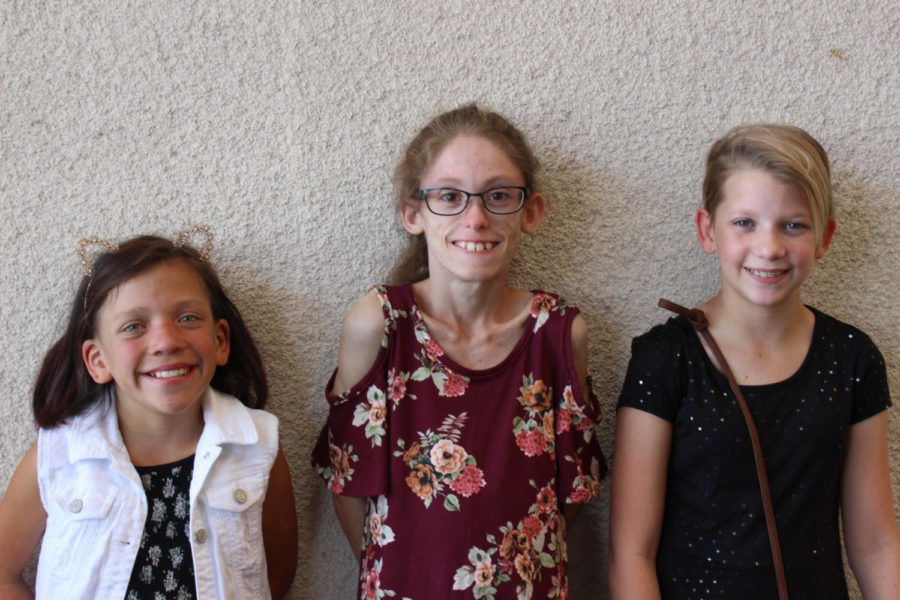 Olivia Derby
School can be a crazy roller coaster for the new students at Travis Ranch Middle School. The ups of being a new kid: projecting the person students have always wanted to be, they have a fresh start. The downs of being new: not knowing anyone can be very lonely at times, remembering their old friends or school, and stepping out of their comfort zone. The twists of being a new student are trying to fit in and finding new friends, seeing if they are your people. How did the new kids fare the first month this school year? Take a look…
"The first day, I was very scared, I didn't know anyone, but later on a group of girls invited me to hang out with them,"- Seventh grader Kayla Lopez
Lunch and breaks can be the hardest time for new students. Standing alone trying to be a wallflower and scoping out the crowd for friendly faces is a challenge. "The first day, I was very scared, I didn't know anyone, but later on a group of girls invited me to hang out with them," said by Kayla Lopez. It is always comforting to have friends around in a new environment.
Transferred seventh and eighth graders aren't the only new faces around, sixth graders are new to the school too. Middle school is a lot different from when they were in elementary. "It's very different and nerve racking because a lot of the kids are bigger, so it's kinda weird for like two smaller people to be walking around the halls," said by Brianne Lafraeur (with Payton Allen). There are a lot more students in middle school and they have to start switching classes, unlike elementary. In conclusion, sixth graders are entering the crazy world of middle school.
Finally, new students have come to school and have been confronted with many challenges. Everything is brand new: new friends, new school system, and a new start. The many students that are experiencing this are so thankful for the support of teachers, staff, and new friends.