A Perfect 10?
One young man's humble guesses on this year's top 10 selections.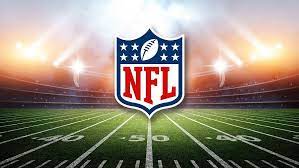 NFL Mock Draft 2021 
Finally, Christmas is here! And it is coming to Cleveland. That is at least for NFL fans. Thursday April, 29th  marks the beginning of the 2021 NFL draft. The event is a yearly made for TV showcase where teams get to choose the top prospects from college football. There are many talented players that have graduated college this year including Trevor Lawrence, Zach Wilson, and Heisman Trophy winner Devonta Smith.
While trades can and probably will occur, here are my thoughts on how the first 10 picks will go.  Possible teams that could trade up would be the New England Patriots or the Denver Broncos to assure they get the QB they want for the next 10 years.
Number 1 Pick: The Jacksonville Jaguars went 1-15 this year. Luckily for them there is an extremely talented QB prospect named Trevor Lawerence who went to Clemson and who I predict will be drafted by the Jaguars.
"I think that Trevor Lawrence could become the greatest NFL quarterback ever if he develops correctly." -Mitchell Schroth (8)
Number 2 pick: The New York Jets had gone 2-14 this year. Despite Trevor Lawrence already off the board there are still more QB's for the New York Jets who I predict will draft Zach Wilson out of BYU. 
Number 3 pick: The San Francisco 49ers had gone 6-10 this year had originally the 12th pick but traded up to the number 3 spot. With their starting QB Jimmy Garroppolo on the verge of being traded I predict that they draft Justin Fields who plays QB out of Ohio State.
Number 4 pick: The Atlanta Falcons had a record of 4-12. I think that since Matt Ryan is beginning to age for the Falcons I think that they will take Trey Lance who is a QB out of North Dakota State.
Number 5 pick: The Cincinnati Bengals who had gone 4-11-1 had already drafted a QB number 1 overall last year. He had gotten off to a good start and unfortunately was injured. Bengals should prioritize the offensive line so I predict that they draft Penei Sewell out of Oregon.
Number 6 pick: The Philadelphia Eagles originally had the 6th pick but had traded with the dolphins who now own the pick. The dolphins went 10-6 and their year was very impressive. They pretty much have everything they need for a playoff run except for a few things: offensive line and receivers. With Sewell already off the board I predict they take Ja'Marr Chase who graduated from LSU. He had broken records at LSU for receiving yards in a single season and even won a College Championship.
Number 7 pick: The Detroit Lions went 5-11 this year. They had lost their two best Receivers and their best QB ever. With most of the good QBs taken off the board, I believe that they take the Heisman Trophy winner, Devonta Smith from Alabama.
Number 8 pick: The Carolina Panthers own the 8th pick and had a record of 5-11. The panthers have a franchise running back and good receivers. Once again, most of the good QBs are off the board and Panthers traded for Darnold. I think that they take versatile weapon Kyle Pitts out of Florida. He is a tight end and can do everything you want in a tight end.
Number 9 Pick: The Denver Broncos have the number 9 overall pick. Drew Lock had a decent rookie year and good second year but most people don't believe he can get the job done. I predict that they take Mac Jones out of Alabama.
Number 10 pick: The Dallas Cowboys have the 10th pick going 6-10. Their defense was ranked last in almost every category. They need help with cornerbacks as they take in most people's opinion the best corner Patrick Surtain II who went to Alabama, and whose father played and found success in the NFL as well.