Return of the East Coast Trip!
New York and Washington DC school trip!
There were not many people who went on the trip, but 35 students and four adults were there, so there were 39 of us. The trip was five days long between both states (New York and Maryland–where Washington DC is located).
This was an extraordinary trip because they don't usually go to two states in one school trip! We landed in Washington DC and then drove in a big bus to New York City. There were a lot of places that we had gone to between both of the states. In DC, we were at a nice hotel not too far from many places, and in New York, the hotel was in times square. We also had a tour guide talk to us about the history of the memorials and the buildings and take us to the places. Most of the things we did in Washington DC were memorials! We saw the Washington Monument, Lincoln Memorial, Jefferson Memorial, Franklin Delano Roosevelt Memorial, Vietnam Veterans Memorial, Martin Luther King, Jr., Korean War Veterans Memorial, and World War II Memorial. We also visited the Arlington national cemetery, where JFK was buried in.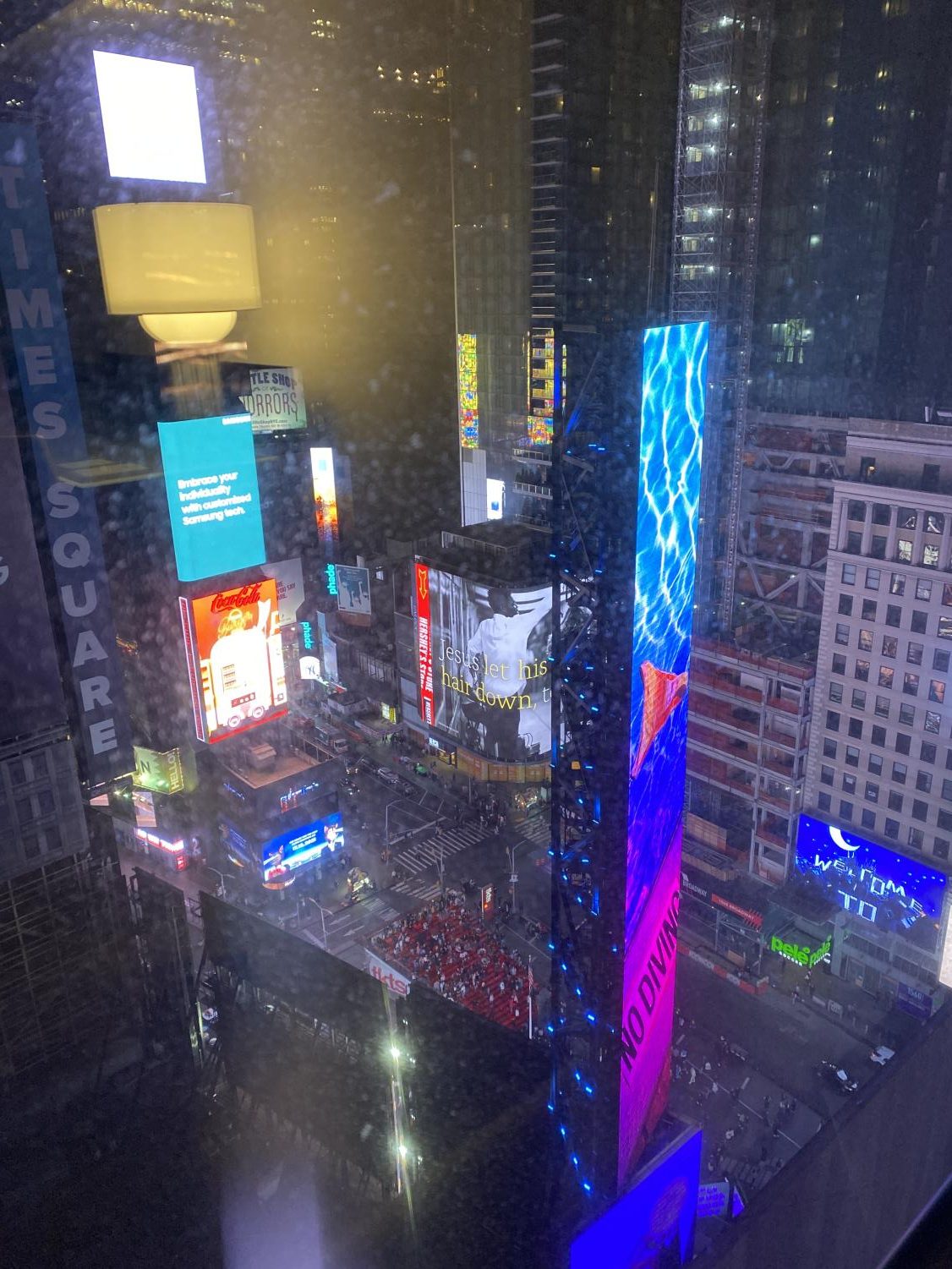 One of the students said that it was a great experience to go and could also go with their friends. We did many things in New York and lots of walking. We saw the 9/11 memorials and the one-world observatory where you get to look over all of New York and times square. There were a lot of stores in Times Square, and we also saw Central Park, and we saw a broadway show Aladin. One of the last things we did was take a ride that takes you over New York with a screen. Another student remarked, "All things were planned so nicely, and there was not a time when  I was sitting there bored in either state!"
It was an excellent opportunity to visit other states without being too stressed about planning the trip and making sure it was going to plan. Also, it was just an amazing five days.